Collection: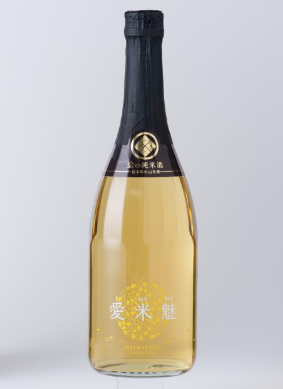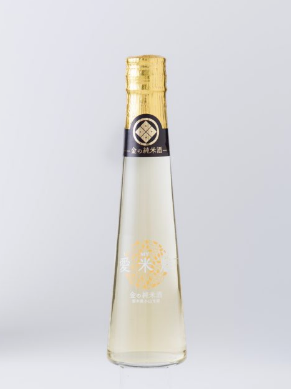 Collection:
Nishibori Shuzo, gold ancient rice wine 720ml
Nishibori Shuzo, gold ancient rice wine 720ml
Regular price

Sale price

¥3,520
Tax included.
Shipping
calculated at checkout.
It is an unique Junmaishu that brings out a whole new aspect of sake, reminding you of Chardonnay and Sherry, the western alcohol. It has a good balance of acidity that reminds you of blackberry and the sweetness, reminiscent of juicy white wine. The appearance, taste and aroma are all new sensations, it's a must try sake.
The image of sake will change after you drink this sake for sure.
Nutritious ancient rice contains abundant polyphenols, so this sake is good for your body. 
Brief explanation about the brewery:
Founded in 1872, the brewery's 4 buildings are registered under Japan's important tangible property.
The brewery has won many awards not just nationwide but also globally including IWC (International Wine Competition) 2020 with 5 sake products. 
The uniqueness of the brewery is that they call themselves free and open minded brewery - unlike regular sake breweries the brewery used ancient wild red rice and green rice in I MY ME brand. First in the world to use those kinds of rice in sake making.
Also they implemented the world's first clear tank and brewing the product called CLEAR BREW.
Awards:MILANO SAKE CHALLENGE 2019 - Silver award 
Taste: The aroma of matured sake and the fruity taste from white wine. The sweet and sour is suitable as aperitif. 
Recommended temperature to drink:Cool it and drink in wine glass. During summer time, drink it on the rocks.
Food pairng recommendation: With the delicious acidity, it matches well with Western cuisine, Chinese cuisine, best with meat dishes. 
Ingredients;
Rice: Ancient rice, Rice Koji  
Rice polishing ratio: 88%
Alcohol content: 15%
720ml
Rice
red rice and green rice.88%
Toji
Hiroshi Koike
Alcohol
15%
SMV
-10
Acidity
4.5
Aminoacidity
Secret
Serving Recommendation
【Meat Dishes】○
Type
【MEDIUM】◎
Tasting
【SWEET】◎
Temperature
【cool】◎