Collection: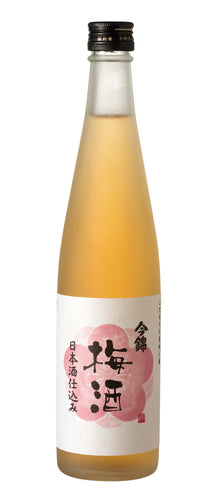 Collection:
Yonezawa Sake Brewery, Umeshu Plum Sake 720ml
Yonezawa Sake Brewery, Umeshu Plum Sake 720ml
Regular price

Sale price

¥3,300
Tax included.
Shipping
calculated at checkout.
Type of sake: Liqueur
Alcohol content: 12%
Ume Plum: Ryukyo Koume
Characteristic of the sake
A very particular umeshu made with sake and ryukyo koume, a small ume plum indigenous to southern Nagano where the brewery is located.  These small plums gives the taste of this umeshu a certain tang leading to a fine balance of acidity and sweetness.  The stem of each individual ume plum is removed which gives this umeshu a rather rich taste.  Due to this, it can be enjoyed either on the rocks or mixed with sparkling water.  As an umeshu it is held in extremely high regard having receiving gold medals in both 2019 and 2020 in European competitions.
Recommended food to pair with: sharp or mild cheeses, oily foods
What to know more about the sake and the brewery? 
Read more at sakegeek.com https://sakegeek.com/sake-review-imanishiki-brand-yonezawa-sake-brewery/
Rice
Rice (Made in Nagano Prefecture), Ko-Ume Plum (Made in Nagano Prefecture)
Toji
Shunya Sakaguchi
Alcohol
12
SMV
-
Acidity
-
Aminoacidity
-
Serving Recommendation
【Aperitif】◎【Dessert】◎
Type
【MEDIUM】◎
Tasting
【SEMI SWEET】◎
Temperature
【chilled】◎ 【room】 ○