Collection: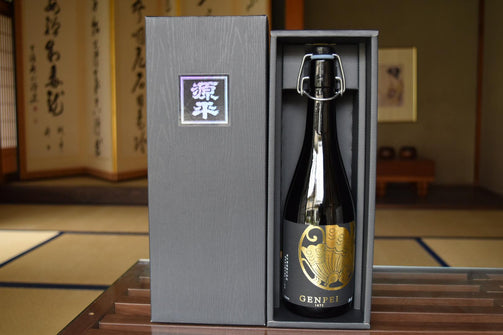 Collection:
「Kuroageha」Junma Daiginjyo 720ml
「Kuroageha」Junma Daiginjyo 720ml
Regular price

Sale price

¥4,400
Tax included.
Shipping
calculated at checkout.
This is Junmai Daiginjo which has umami of rice and richness by polishing down Yamadabnishiki sake rice to 40%
It brings the soft aroma like wine
fruity fragrance and rich taste.
The umami of rice will spread in the mouth elegantly.
The sweetness which has depth and a good level of acidity will bring the long after taste.
SMV is relatively dry but the taste is well balanced, slightly sweet.
Please drink it chilled or in room temperature.
It pairs well with the food which has bold taste and cheese.
Rice
Yamadanishiki
Toji
Hiroshi Itaki
Alcohol
16.5
SMV
4
Acidity
1.6
Aminoacidity
Secret
Serving Recommendation
【Aperitif】○ 【Fish】○
Type
【MEDIUM】◎
Tasting
【SEMI DRY】◎
Temperature
【chilled】◎ 【room】 ○