Collection: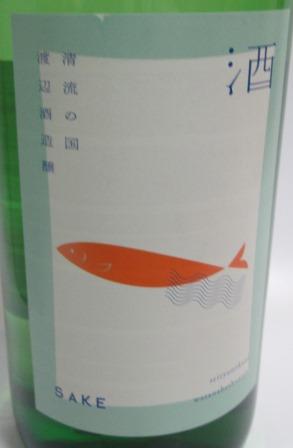 Collection:
Seiryu no Kuni Junmai 720ml
Seiryu no Kuni Junmai 720ml
Regular price

Sale price

¥1,320
Tax included.
Shipping
calculated at checkout.
"Ayu"(sweetfish) is known as the local taste of Gifu, the prefecture of the beautiful river. To pair with this sweetfish, this sake is made with the famous water "Koganoshinsui" from Okunagara river. The mild taste with umami Junmai sake. It brings out the rich taste of the bitter fish organ. It also pairs well with kelp or candied fish. Please enjoy in chilled or in warm temperature.

Rice
hatusimo 65%
Toji
Asako Watanabe
Alcohol
15.5
SMV
0
Acidity
1.7
Aminoacidity
1.4
Serving Recommendation
【Aperitif】○ 【Fishu】〇 【Meet】◎
Type
【MEDIUM】◎
Tasting
Semi-Sweet◎
Temperature
【chilled】◎ 【room】 〇 【warmed】○