Collection: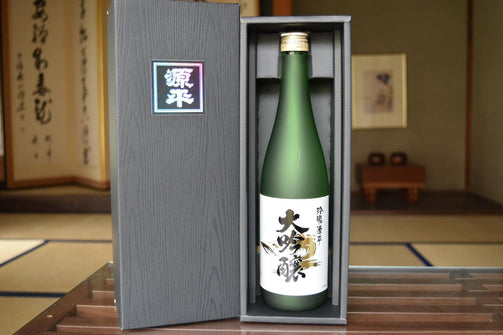 Collection:
Kai・Reirougenpei Daiginjyo 720ml
Kai・Reirougenpei Daiginjyo 720ml
Regular price

Sale price

¥3,300
Tax included.
Shipping
calculated at checkout.
Using the best grade Yamadanishiki sake rice with rice polishing ratio 40%. It's a great Daiginjo with pride.
This is rebranded and renewed Daiginjo sake as a new sake series. Fermenting with extreme care than ever before.
Upgrading from the previous series of products tothe new series Daiginjo.
It's a clean water capital. The sake will remind you of Echizenono, refreshing images,
You will feel the umami and depth of the Yamadanishiki rice.
It has elegant fragrant aroma which is from rich and sweet ginjo fragrance.
Using the famous water Eichizenoono from the capital of the water, this sake uses blended Fukui prefecture kobo yeast which brings elegant and refreshing aroma with umami and clean and balanced taste.
Rice
Yamadanishiki
Toji
Hiroshi Itaki
Alcohol
17
SMV
2
Acidity
1.4
Aminoacidity
Secret
Serving Recommendation
【Aperitif】○ 【Fish】○
Type
【MEDIUM】◎
Tasting
【SEMI DRY】◎
Temperature
【chilled】◎ 【room】 ○