Collection: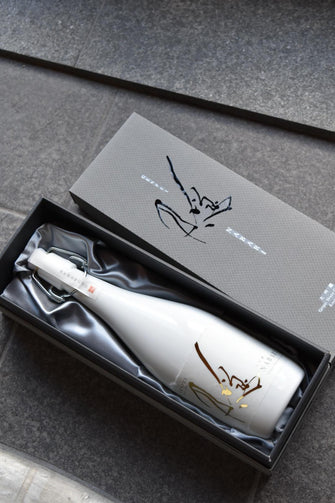 Collection:
Nabari-NABARI- Daiginjyo
Nabari-NABARI- Daiginjyo
Regular price

Sale price

¥6,600
Tax included.
Shipping
calculated at checkout.
The highest quality Yamadanishiki sake rice polished down to 35%. It is an artisan Daiginjo.
It has elegant and fruity aroma and have premium and beautiful taste.
The elegant aroma with the mild taste, umami of rice and sweetness
brings the premium taste.
The juicy freshness and clean taste will bring you the happiest moment
The aroma, taste, texture, in its all level, it is the best sake.
The name Nabari means "The hidden superb sake"
Echizenono Castle which quitely remain surrounded by mountains, there lies a small sake brewery which brew small amount of sake
and it's the highest quality superb Daigingo the brewery make.
Please enjoy the taste which blossom in the quietness.
Rice
Yamadanishiki
Toji
Hiroshi Itaki
Alcohol
17
SMV
3.5
Acidity
1.5
Aminoacidity
Secret
Serving Recommendation
【Aperitif】○
Type
【HEVY】◎
Tasting
【SEMI DRY】◎
Temperature
【chilled】◎ 【room】 ○